10 Things To Do in St. Louis This Weekend
South County in St. Louis offers some of the best sights and activities in Missouri, and Southpointe Apartments offers you easy access to it all! Spend a day exploring all of the wonderful shops and restaurants with your friends. Or discover hidden treasures in one of the amazing attractions like the Missouri Botanical Gardens! There are so many activities and places to visit for every occasion, like a night out or a quiet day spent with yourself!
Below is our complete guide to every exciting adventure that awaits you here in St. Louis, MO! Being so close to the action at Southpointe, you'll always have something fun to do while you're in the area.
5 PLACES TO GO IN ST LOUIS
Adjacent to Tower Grove Park southwest of Downtown St Louis, the Missouri Botanical Garden is a 79-acre botanical garden founded in 1859. The Garden features numerous manicured gardens, including a Gladney Rose Garden, Seiwa-en Japanese Garden, Biblical Garden, Ottoman Garden, Blake Boxwood Garden, English Woodland Garden, Tower Grover House, Herb Garden, Strassenfest German Garden, the Grigg Nanjing Friendship Chinese Garden and many more scattered across the site.

The Garden is also home to the beautiful Climatron, the world's first geodesic dome greenhouse, featuring a lowland rainforest home to over 1,500 plants. Throughout the year, the Garden hosts cultural festivals such as the Japanese Festival and Chinese Culture Days, as well as numerous events, gardening workshops, concerts, and more! Visit the Sachs Museum to view art and artifacts, and stop by the Garden Gate Shop for a plant to start your own botanic garden at home!


4344 Shaw Blvd St Louis, MO 63110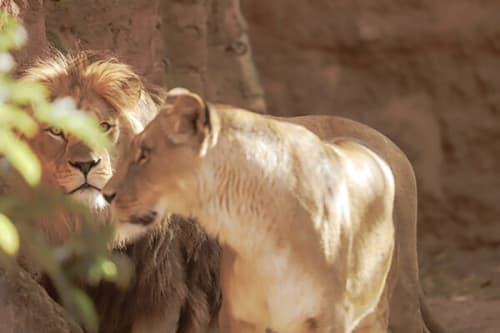 Just west of Downtown, nestled in the sprawling Forest Park, the Saint Louis Zoological Park spans more than 90 acres and features over 18,000 animals across more than 600 species. Spawning from the 1904 World's Fair held in Forest Park, the Zoo has grown to become one of the most highly regarded in the nation. With habitats ranging from tropical rainforest and African savannah to frozen polar tundra and barren desert, the Zoo transports visitors across the globe.

Circling the Zoo, the Emerson Zooline narrow-gauge railroad ferries guests around the property with stops at many of the most popular attractions and exhibits. The Zoo hosts conservation programs, festivals, and concerts. They also have rental facilities available for private parties and gatherings. Concession options are available throughout the park, and the Safari Gift Shop offers a great selection of books, toys, gifts, and souvenirs to commemorate your visit!


1 Government Drive, St Louis, MO 63110

Towering majestically over the Mississippi River in Gateway Arch National Park the eastern edge of Downtown, the world-famous Gateway Arch, is a breath-taking 630-foot stainless steel monument that serves as a memorial to the United States' westward expansion. The dramatic arch is one of the world's most visited attractions, welcoming more than four million visitors annually. The 70,000 underground Visitor's Center features the Museum of Westward Expansion, offices, and concessions.

The top of the arch is accessible via two 1,076-step emergency stairways, a 12-passenger elevator and trams in each leg. An observation area at the summit offers breathtaking views of the historic Cahokia Mounds to the east across the river in Illinois, and the sprawling St Louis metropolitan area to the west. The surrounding National Park covers nearly 100 acres along the River and is also home to the Old Courthouse, site of the groundbreaking Dred Scott case of 1857.


11 N 4th St St Louis, MO 63102

Featuring an array of unique tours, exhibits, and artifacts, the Anheuser-Busch Brewery in St. Louis' historic Soulard neighborhood is a can't-miss Show Me State destination. Get a first-hand look at the brewing process from fermentation to bottling, sample from Anheuser-Busch classics and new experimental brews in the Biergarten, and stop by the gift shop to pick up a unique souvenir!

When it comes to beer, Budweiser is far from the only game in town. A variety of smaller microbreweries abound, such as 4 Hands Brewing, Urban Chestnut Brewing, Morgan Street Brewery, Trailhead Brewing, Square One Brewery, Schlafly, Civil Life Brewing, Perennial Artisan Ales, Ferguson Brewing, and many more that offer tours and tap rooms!


S 12th & Lynch St St Louis, MO 63118

The STL is wild about sports and no team is more beloved than Major League Baseball's Cardinals. With home games at 45,000-seat Busch Stadium in the heart of Downtown, the Cards are one of baseball's most storied and successful franchises, with a whopping eleven World Series trophies and 19 National League pennants in their nearly 140-year history. Over the years, Hall of Famers like Dizzy Dean, Whitey Herzog, Stan Musial, Bob Gibson and Ozzie Smith have donned the Cardinals signature red cap.

Despite losing the NFL's rams to Los Angeles in 2015, St. Louis sports fans still have plenty of options, including the popular 2019 Stanley Cup Champion St Louis Blues of the National Hockey League, and will welcome a Major League Soccer expansion club beginning with the 2022 season. The city is also a frequent host of collegiate sporting events, including the NCAA Final Four, college football contests, and home games for the St Louis University Billikens.


700 Clark Ave St Louis, MO 63102

5 PLACES TO EAT IN SOUTH COUNTY

Best Italian
Located off Lindbergh and Baptist Church Road, Roberto's Trattoria is an elegant local favorite for authentic Italian cuisine. Featuring an extensive wine list, and Italian favorites like Fettucine Alfredo, Chicken Parmigiana, and Veal Marsala, Roberto's is sure to satisfy when you're craving something from Bel Paese! Don't forget to save room for tiramisu or chocolate chip cannoli!
145 Concord Plaza Shopping Center Sappington, MO 63128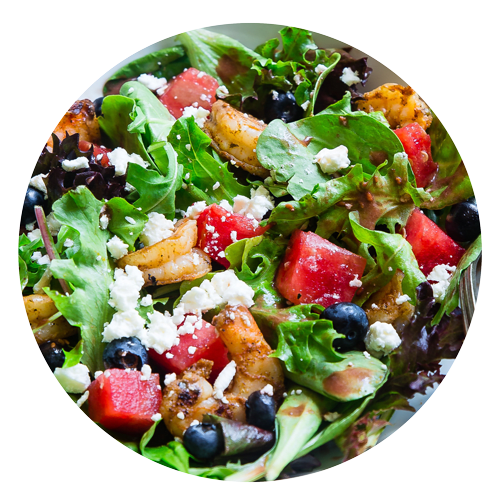 Best Mediterranean
Just a short drive down Lindbergh, Soco's Gyros serves up Greek and Mediterranean fare like their namesake gyros, spanakopita, falafel and made-from-scratch hummus, delectable housemade baklava, and much more! Soco's also offers a deli case with an excellent assortment of Greek deli take-home favorites like mixed olive and feta salad, orzo pasta salad, tzatziki sauce, hummus, and fresh-baked pita!
5530 S Lindbergh Blvd St Louis, MO 63123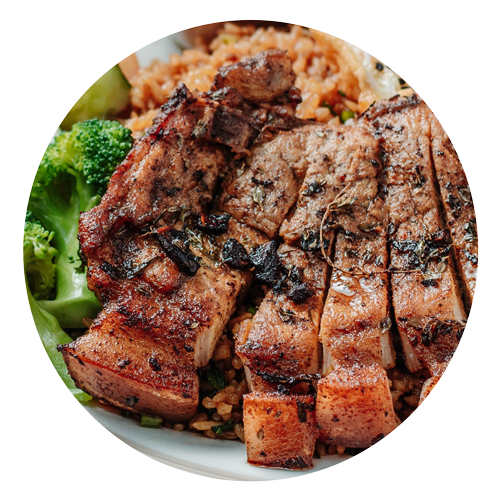 Best Steakhouse
Tucker's Place South on Union Avenue has been delighting diners for nearly 40 years, turning out mouth-watering USDA Prime and Choice steaks, sandwiches, and stone-oven fired pizza! Start off with an order of potato skins, toasted ravioli, or a salad with Tucker's famous Lemon Pepper dressing, which can be purchased by the bottle on-site or at major grocers throughout the St Louis area.
3939 Union Rd St Louis, MO 63125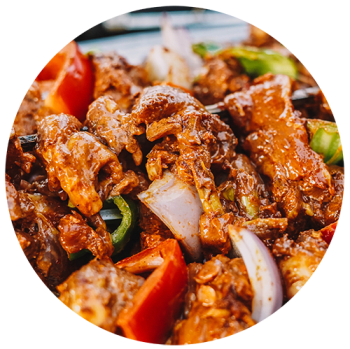 Best Asian Fare
From their location off Tesson Ferry Road just to the southwest, Pad Thai St. Louis crafts traditional Thai cuisine that is sure to tantalize the taste buds! Kick things off with an order of crispy egg rolls or chicken satay, whet your appetite with a cup of tom yum soup, or dive right in to pho, fried rice, pad Thai, drunken noodles, or a variety of curries. Satisfy your sweet tooth with sweet rice with mango or a fried banana!
12676 Lamplighter Square Shopping Center St Louis, MO 63128



Best Breakfast
Near the intersection of Watson and Grant, Yolklore makes a perfect choice for breakfast or brunch. With breakfast staples like breakfast burritos, biscuits & gravy, and French toast, plus unique breakfast sandwiches, dippable pancakes, and baked oatmeal, Yolklore has something to please all palates. Pair your meal with a glass of fresh-squeezed orange juice, kombucha, or a cup of craft coffee!
8958 Watson Rd St Louis, MO 63119


Testimonials
Have been here for 8 years and have been very happy.

- Anonymous
I love living here! The location is convenient and the staff are super helpful. Maintenance is always quick to address any issues that have come up. I have a dog and love being able to take her to the dog park and let her run around- she has so much fun!

- Anonymous
5 Star Review: The maintenance team is awesome. Ted makes sure everything is fixed in a timely manner and fixed correctly. Anytime I need help with anything or have any question the staff is quick to answer any questions and are beyond helpful!

- Apartment Ratings Review
5 Star Review: Amazing team they have working here. Ted the Maintenance man in particular. He's extremely helpful and gets everything done extremely quick. He doesn't rush through any job, everything is done correctly.

- Apartments.com Review